Service and Sales are open
with social distancing measures in place
In these challenging times our priority is always to ensure the well-being of our customers and staff. We want to reassure you that we are working to follow government advice and maintain the safety of our customers and colleagues at all times. The information below may help as we re-open.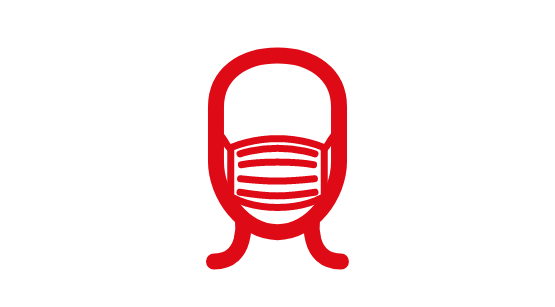 Please ensure you bring with you an appropriate face covering,
you will need to wear this before entering and during your dealership visit.
New and used car sales

In line with the government advice issued on 25th May, our new and used car sales facilities are now open, with social distancing and enhanced hygiene measures in place.

To protect customers and staff, we will be managing the number of people at our dealership and adapting our usual processes. To help us with these measures, we ask that you contact us to book an appointment to visit.

We look forward to welcoming you back to our Centre.

 

Service, MOT, Maintenance & Repair

Our workshops are now fully open. As well as supporting critical workers, we are also helping any customers who require vehicle servicing, MOT testing, maintenance or repairs.

The UK Government has granted some flexibility on MOT testing and we will take a sympathetic approach to service and warranty at this time.

If you have any further queries, please contact us.

 

 

   

Social distancing measures in place

Service and Sales departments are open. To help you plan your visit, see the social distancing measures that we have in place.

 

Contact your local dealer

For contact details, and opening times for sales and service, please click here or contact us

 

Contacting Toyota Financial Services

We are aware that many of you may have financial concerns and questions you may wish to discuss with us. A payment deferral may be available if you are experiencing temporary financial difficulties as a result of the COVID-19 situation. You may wish to share details of your circumstances with us digitally, please complete our short self-service questionnaire here.

Payment deferrals might not be the best option for everyone and if you believe your financial difficulties will be over a longer term, please contact Toyota Financial Services so we can work with you to assess your individual circumstances and tailor a solution for the future. Please contact Toyota Financial Services on 0370 243 0804 - option 3, or by email customeroutcomes@uk.toyota-fs.com.

Toyota Financial Services are dealing with a high number of customer calls at the moment so please bear with us  and we will try to  respond to you within 7 days.

 

 

 

 

 

 

 

 

Roadside Assistance

If you are a Toyota Roadside Assistance member, please call the number below for assistance: 
0800 246 824 or 01737 500 021.

Toyota Roadside Assistance continues to be available for new members and for existing customers to renew their policies from just £7 per month. To renew your vehicle's cover please visit http://www.toyota.co.uk/roadside or contact our membership team on 0344 701 6201.

Toyota Roadside Assistance for key workers

From 3rd April 2020, Toyota extended the full benefits of roadside assistance cover to all key workers who own a Toyota. Working in partnership with the AA, we are providing the cover regardless of whether you have previously had Toyota Roadside Assistance membership.

The free cover is being introduced as an open-ended benefit, available until further notice, for all Toyota vehicles, of any age.

Further details of the comprehensive cover available under the Toyota roadside assistance programme, including terms and conditions, can be found here: http://www.toyota.co.uk/roadside

How to obtain assistance

If assistance is required, the vehicle driver should call the Toyota Roadside Assistance Team on 0800 246824